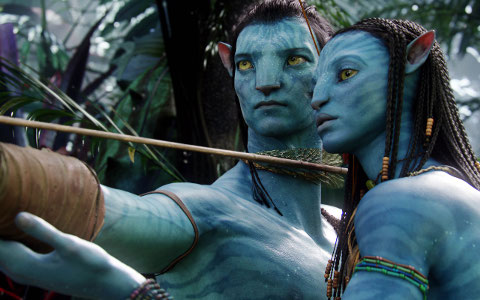 …can best be described as "An inconvenient alien."
Seemingly, with Al Gore at the helm of this exciting, yet preachy movie takes its cues from the environmentalists about how bad Americans are and white man's descent into the lives of indigenous peoples once again – since they never learn.  James Cameron seems to have re-written a version of the film Alien by flipping the concept from dark and horrible, to beautiful and enticing. In both films a mining crew are attempting to do their jobs but encounter obstacles. The first film established a realism of grittiness and humanity into space, but tampering with something they should have left alone – i.e. stay away. Again, in Avatar, white man and his industrial military complex are at it again – this time destroying beautiful things instead of horrible creatures.
…and "unobtainium" pleeeaase!? I would have hoped they could have dreamed up a better name for the material they were mining.
Share this Post