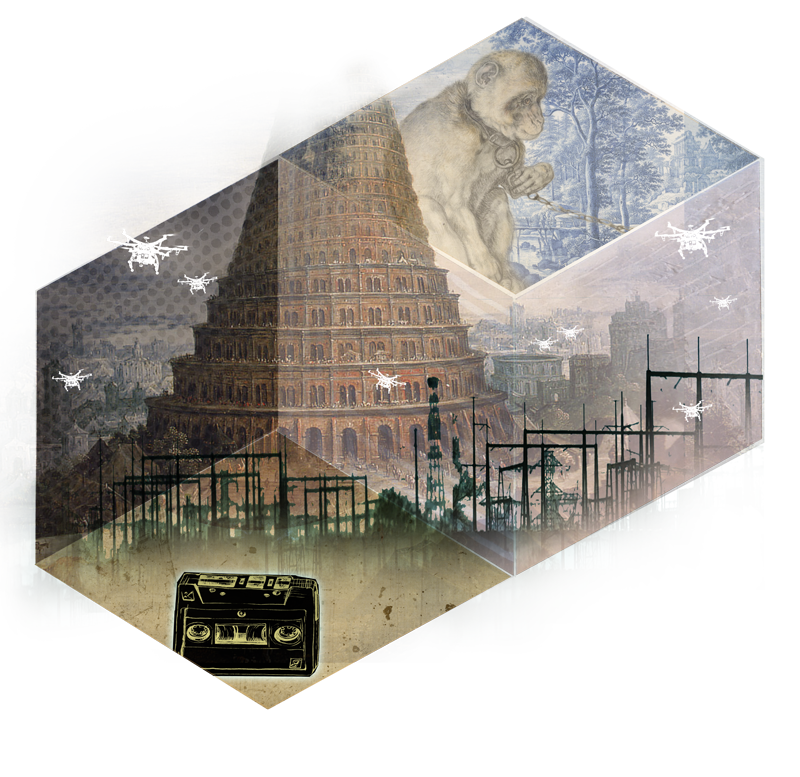 This is a concept for the larger rhombus stretched canvases that I have started. The final will be approx. 72″ x 68″
This shows the layers I anticipate having in different applications. There will be digital printed canvases mixed with painted canvases + stenciled spray painted areas.
"If Necessity is the Mother of Invention, Then is Technology the Father of Dependence?"
With the continued use of the rhombus shape I am questioning whether the shape lends itself to the idea of an underlying structure of science and math as an interlocking foundation for the inventive attempts at various technologies.
A form that gives us a look at a world where people strive to use new technologies with the hope that each one will make us incrementally more self-sufficient while seeking to be further distanced from a consideration of faith.
Share this Post