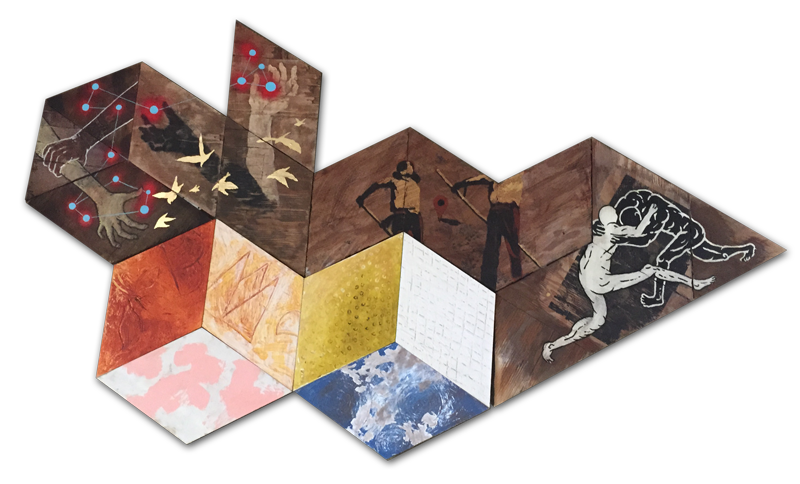 There seems to be some potential for experimenting with combinations of different rhombus polyptych's.
I have been looking at how this may work into a much larger statement. The idea being that I have more than one individual piece that can be displayed in many potential forms.
A type of narrative that is more in keeping with how the world is perceived to us—a tapestry of seemingly-unconnected events.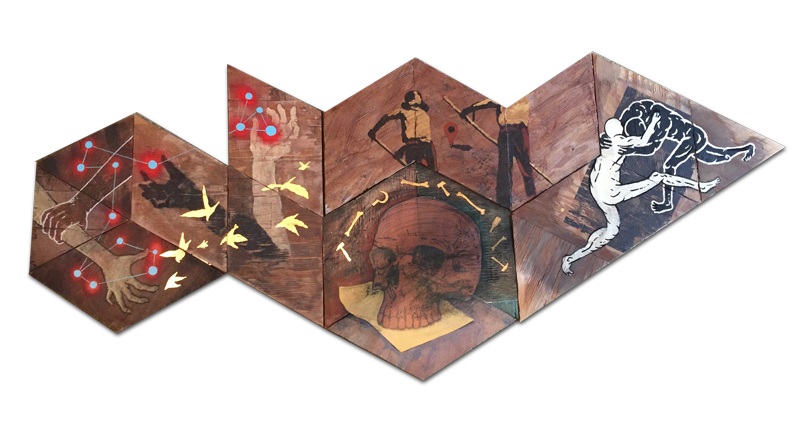 The thought that there are events happening around us in a many-faceted cacophony which we pass through like a needle through fabric. We are affected by the events immediately around us and ripples of events surrounding us in radiating intersections.
Jennifer Bartlet / Elizabeth Murray / Jim Shaw / Mark Bradford / Tom Sachs / Robyn O'Neil
"You have to follow the work where it wants to go—it's not about some little skill…"  ~ Jackie Winsor